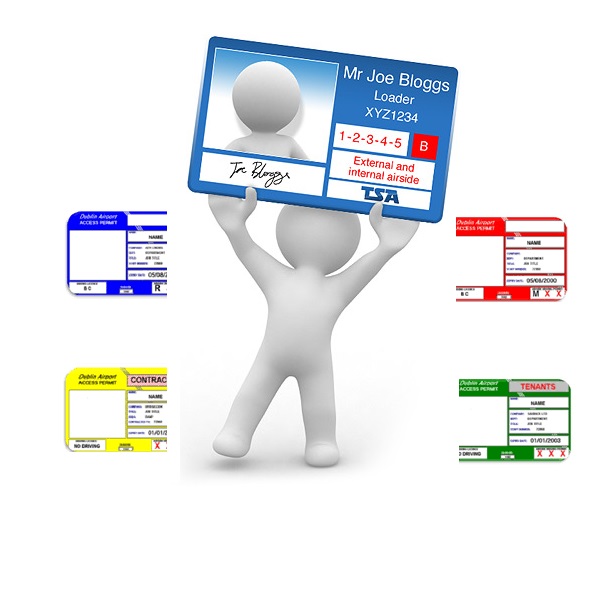 Dublin BSAT 11.2.6.2
Basic Security Awareness Training (BSAT) 11.2.6.2 online aviation security training is designed specifically for Dublin Airport and it's operational procedures.
Who is this training for?
Persons requiring unescorted access to the security restricted area of Dublin airport, must have an airport identification card (AIC).  As part of the application process to receive an airport identification card persons are required to complete BSAT 11.2.6.2 training.  This training is a mandatory requirement if any person is applying for an AIC.  Persons working in other specific areas of Dublin airport may require additional training before an AIC can be issued.  Examples of other required training courses include driver safety training at the apron or outer  perimeter.
Basic Security Awareness Training, is designed to comply with Dublin Airport Authority (DAA) operational requirements as well as national and  EC regulations. Dublin Airport BSAT 11.2.6.2 online training is updated no later that every 12 months, to ensure all material complies fully with national and EC requirements.
BSAT 11.2.6.2 Certification
The main objective is to ensure staff understand the need for aviation security, are aware of the security measures in place at the airport and/or the facility where they will be working, to recognise the security needs of Dublin airport and understand the part they can play in contributing to aviation security.
---
Online BSAT
You will complete 10 training units that last anywhere between 10 and 20 minutes. At the end of each unit there while be anywhere between 3-5 questions to answer before you can proceed further.  Your pass score for this training course is 85%.  Your end grade is calculated from the score you achieved at the end of each unit. On successful completion of your BSAT training course you will be issued with a certificate. There will also be a training badge with photo and a digital certificate, for proof of training being completed.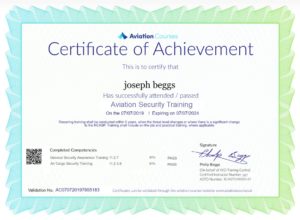 Other Information
This online course covers all the competencies of aviation security training BSAT 11.2.6.2 / airside security awareness training. You can find all our classroom aviation security training courses at www.wdtraining.ie
Other relevant links and websites of interest include:
All available online courses: Courses
Dublin Airport ID Centre: www.dublinairport.com
Cork Airport ID Centre: www.corkairport.com
Shannon Airport ID Centre: www.shannonairport.ie
This training covers all competencies of aviation security training 11.2.6.2 as stated in EC regulation 2015/1998. It also includes amending material as stated in EC regulation 815/2017 and EC regulation 103/2019. Including, awareness of the relevant legal requirements and knowledge of elements contributing to the establishment of a robust and resilient security culture in the workplace and in the aviation domain, including the possibility of the insider threat and radicalisation internally within organisations.
Course Content
Total learning:

5 lessons
Time:

3 hours
BSAT 11.2.6.2 Competencies

Awareness of the relevant legal requirements

Knowledge of previous acts of unlawful interference with civil aviation

Awareness of the insider threat & radicalisation

Knowledge of the objectives and organisation of aviation security