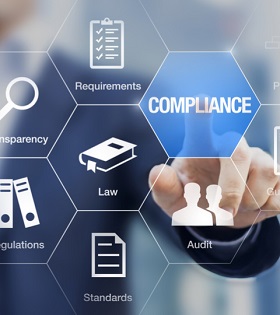 A Security Management System (SeMS) is there to proactively develop and maintain an effective oversight and quality assurance process within your organisation. It is about taking a systemic approach to managing security risks, in ways which serve to instil security in the routine daily activities of an organisation and indeed its very culture.
Course Overview
This course provides the fundamentals of how to develop and maintain an effective Security Management System as required under the NCASP.
A SeMS will allow:
Security risks to be managed at the right level, overseen by company boards;
Activities to be measured to provide management information on security performance;
People within an organisation who are accountable for maintaining rigorous security standards to have access to sufficient and reliable performance data; and
A culture that promotes high-security standards throughout the company.
A SeMS achieves this by providing an organised, systematic approach to managing security which embeds security management into the day-to-day activities of the organisation and its people.
Who should take part in this course?
Security Compliance Managers
Responsible Persons For The Site SeMS
Site Security Managers
Accountable Managers
Security Consultants
Training Managers
Key topics
This training course will include the following topics:
Introduction to Security Management Systems
Management Commitment
Threat and Risk Management
Accountability and Responsibilities
Resources
Performance Monitoring, Assessment and Reporting
Incident Response
Management of Change
Continuous Improvement
SeMS Education
Communication
How to implement a Security Management System
Course Content
Time:

1 day
Curriculum is empty